Loadout Management System: LOADRITE 360 for Loadout
LOADRITE 360 is a connected quarry solution that can holistically improve loadout operation through performance metric tracking, job data automation, and real-time 360º job visibility.
LR360 connects the loader and scale house to provide data sharing of loadout jobs which result in greater efficiency, improved visibility and higher product sales.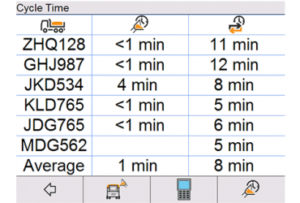 Performance Metric Tracking
Track loader metrics including Tons per hour (TPH), Loading vs. other activity, Loader operator efficiency for each loader to highlight efficient loaders, or staff training needs.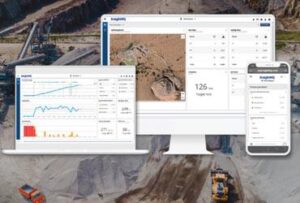 InsightHQ Performance Reporting
Monitor payload and production data anywhere, at any time, on any mobile device or web browser.
Accurate Payload Measurement
Smarter weighing. Smarter data management. Smarter interface.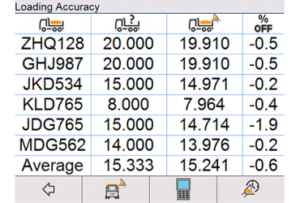 POS and loader scale connection
Two-way automated communication reduces data double-entry work and errors. Reduce error-prone verbal comms chatter and focus on loading.
Real-time Job List
List loadout jobs in order of priority and the truck ID. By providing simple, relevant and organized job data to the operator they are empowered to deliver faster with a sense of urgency and priority across the site. The list also provides richer load out job queue data, reduces verbal communication, and errors, which reduces truck waiting time and happier customers.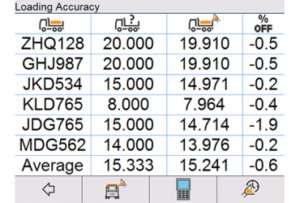 True Tare Trucking Loading
The truck and payload are measured three times for each loadout: upon arrival at the truck scale (weighbridge), at loadout on the loader scale and true payload is verified on departure. True truck payload measurement maximizes tonnage and optimizes truck utilization for the customer and maximizes product sales at the scale house.
How it works
LR360 decreases rework and miscommunication by wirelessly synchronizing data between the loader and the scaleshouse.
As the empty truck arrives its weight is recorded and material request data entered into the POS.
The job details are wirelessly transmitted to the loader and displayed in the cab in a prioritized list.
When the job reaches the top of the list, the loader operator can go to the material, identify the truck from the ID and load precisely to the target weight.
At the completion of the job, the data is returned to the scale house and billing is automatically adjusted before the truck arrives to tare out.
The quarry manager is able to see loadout operations in real-time with a clear view of workload, productivity and performance.